Exevio Services
What we have to offer
Questions you might have
1
Why would you work with Exevio?
We strive to provide a huge amount of thought when approaching each project. Our quote is as detailed as a project specification would be. We go through very thorough planning using the best tools we could find online. Quality is our focus, smart products are the result.
2
Are we just another digital agency?
There are so many IT agencies worldwide, unless we're in the top 10, we ARE just another agency. We can be so much more if we work together as partners making the solution you need a project we can all love.
3
Can we sign an NDA before disclosing project details?
Yes. Download our standard
NDA agreement
, sign and send it to legal@exevio.com with basic sharable details of your project. Once we review your request, you'll get a fully signed copy back in your inbox.
4
What's the pricing of your services, can I get a quote?
Yes. There are two ways to get a quote for your idea. Fast and easy way is to use our
Service Price Calculator
for a rough estimate. If you're very serious about developing your idea with Exevio, feel free to reach us at
sales@exevio.com
.
Workflow Process
How we work
Discovery

Planning

Development

Launch
Ready...
Every project has to start somewhere. We start by understanding the project in detail for a proper, realistic and fair quote. Once we both agree on the challenge at hand and the pricing, both parties sign the contract.
Collecting existing documentation
Analysing the idea
Making an Offer
Contract signing
Set...
Once the contract is signed, Exevio experts immediately start working on detailed project specification and setting up the tools required to get the project finished with high quality and on time.
Creating a Mockup
Technical specification
Live communication via Slack
Tasks tracking via Notion.so
Go...
There's always a good amount of invisible work to be done, and to stay transparent, you are invited to join our tools and become a part of the development process.
Setting up development environment
Continuous development
Weekly progress reporting
MVP / Alpha / Beta access
Documentation & manuals
Long live the product
Before product release, we do intensive QA for final fixes and improvements. Once released, we have to carefully track any user feedback for potential bugs in certain environments.
Quality Assurance testing
Setting up publishing platforms
Scheduled or immediate release
Feedback tracking
Interested in working with us?
We would be happy to have a little chat and start the conversation going.
Contact Us
Products We Made & Love
Featured Work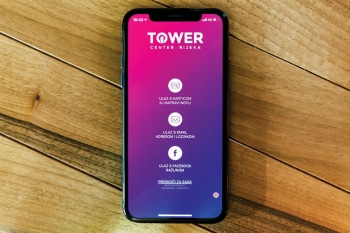 Tower Center Rijeka
Loyalty mobile app, personalized web site, and maitenance.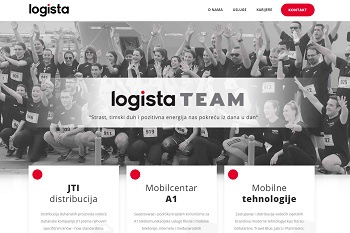 Logista
Personalized web site, maitenance on the go, quick and efficient
Grants and Funding
The final recipient of the financial instrument co-financed from the European Regional Development Fund under the Operational Program "Competitiveness and Cohesion". Our company has been supported by EIT Urban Mobility, an initiative of the European Institute of Innovation and Technology (EIT), a body of the European Union. The support consisted in mentoring for the pitch deck development, as part of a programme of the Regional Innovation Scheme.